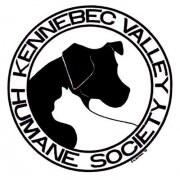 Over the past 20 years, Charlie's Family of Dealerships has been a major sponsor of the Kennebec Valley Humane Society. From direct donation, to hosting events such as the annual Kibble's N' Bid's auction and Mutt Strut, Charlie's helps raise $50,000 a year for the shelter.
Since 1927 the Kennebec Valley Humane Society has provided shelter, food, and medical services to local animals in need. Our mission is to care for, protect and place animals for adoption in lifelong homes; to prevent cruelty to animals by educating our communities in the proper and humane care of all animals. Our vision is to end pet overpopulation and to advance the humane treatment of all animals.
Charlie's is proud to support the Kennebec Valley Humane Society in their mission.
---